University of California (UC)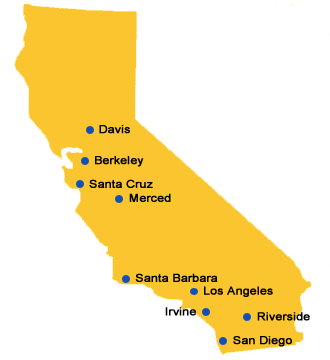 The
University of California system
is a world-renowned collection of prestigious universities right here in California. These schools provide opportunities for the top performing students in the state to earn a Bachelors Degree, as well as post-graduate degrees. Learn more about this system
here
!
Below are some helpful links for mariners hoping or planning to apply to this system of universities:
California Community Colleges
Click here for information on all California Community Colleges
Golden West College
Orange Coast College
Assist is an online student transfer system to show how course credits earned at one public California college or university can be applied when transferred to another. Click here to to see if a specific course is transferable.
Private Colleges & Universities
California Independent Colleges